Treasure Coast Food Bank – 2022 Annual Report | 01 Jan, 2023
Last year, we provided 528,985 diapers to help parents keep their children clean, dry, and healthy.
Dileymis and Ariel are loving parents who are struggling to stretch their budget with the soaring cost of food, gas, and more. Having a 10-month-old means that Dileymis can't return to work or pursue her dream of becoming a paralegal just yet. The family of five receives some SNAP benefits but depends on Ariel's income as a painting contractor. When their budget is stretched too thin to afford diapers, she visits Whole Family Health Center's Diaper Pantry in Fort Pierce that is stocked with diapers and baby items by Treasure Coast Food Bank through the Happy Baby Diaper Pantry Program. Diapers are an expensive necessity for a family with little ones, so Dileymis was thrilled to learn more of their limited income could go toward groceries, rent, and bills instead of diapers.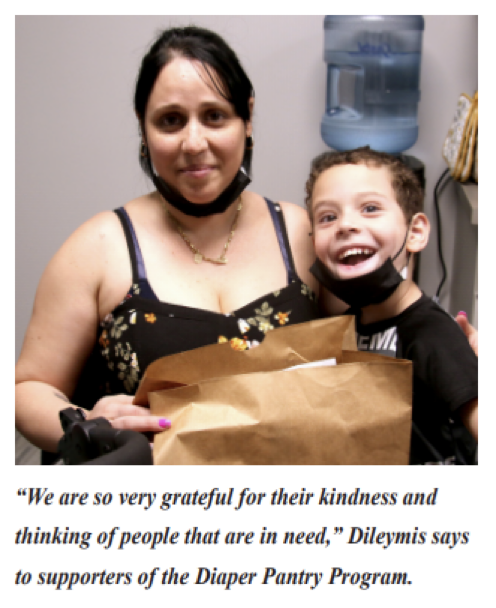 Read the full report at Treasure Coast Food Bank – 2022 Annual Report