Bring our Mobile Medical Unit
to Your Community TODAY!
The goal of the Mobile Medical Unit (MMU) is to expand access to care for vulnerable individuals in underserved communities by breaking down barriers and building trust. Our MMU will achieve this goal by offering education, preventative care screenings, various outreach resources, and other services. WFHC will reach patients where they are to build strong relationships throughout our community and acting as a bridge to establishing a healthcare home.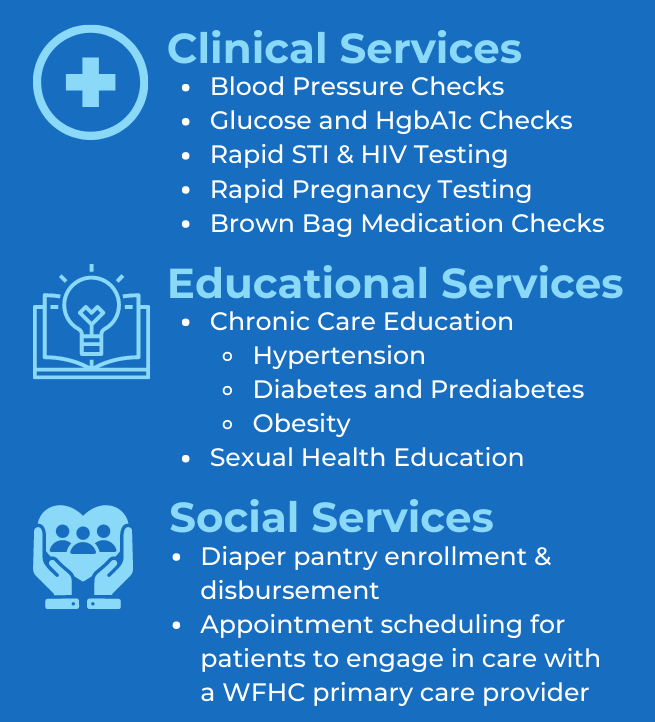 MADE POSSIBLE BY GENEROUS CONTRIBUTIONS FROM:

To schedule an appointment call:
1-877-345-WFHC (9342)