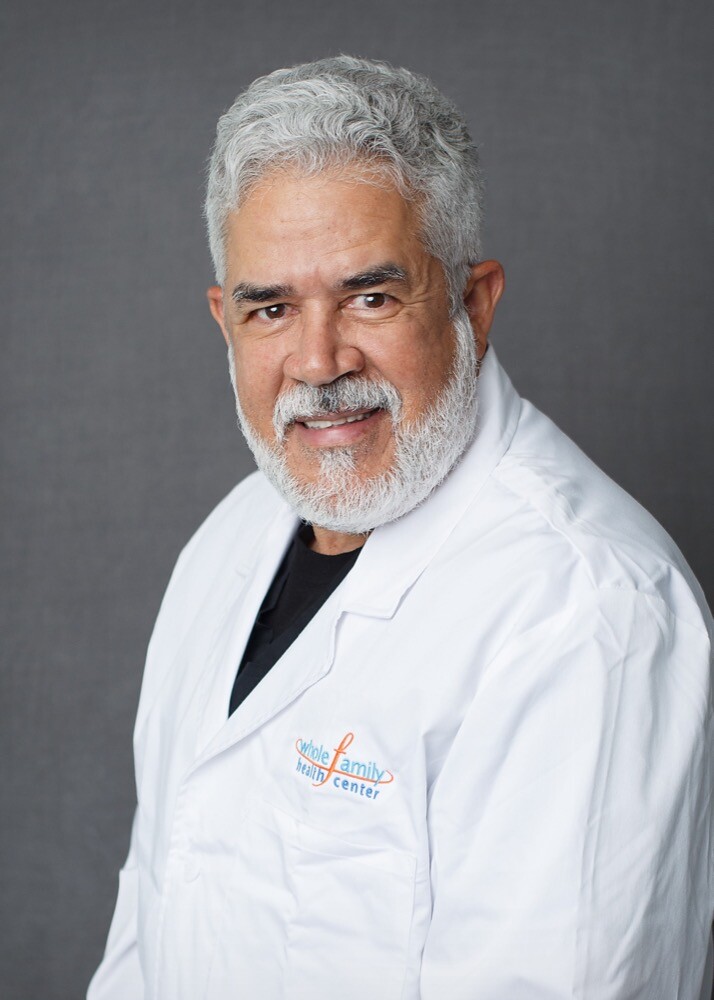 Lazaro Gonzalez Munoz, APRN, FNP-BC
Universidad de Ciencias Médicas de La Habana, La Habana, Cuba
Finlay Albarran Medical School, La Habana, Cuba (Residency)

Licensure & Certifications:
Advanced Practice Registered Nurse (APRN)
Family Nurse Practitioner (FNP-BC)
American Association of Nurse Practitioners
American Association of Family Practitioners
Lazaro Gonzalez Munoz, APRN, FNP-BC is a Board-Certified Family Nurse Practitioner and member of the Adult Primary Care team at Whole Family Health Center. He is originally from Cuba, where he completed all medical training at Universidad de Ciencias Médicas de La Habana and his residency as Primary Care Physician at Finlay Albarran Medical School in Habana, Cuba. Before joining WFHC, he practiced as an Urgent Care Registered Nurse and a Nurse Supervisor at an Assisted Living Facility, as well as a Family Nurse Practitioner in Florida and New Mexico. He is fluent in both English and Spanish. In his spare time, he loves spending time with nature, riding motorcycles, and traveling.