Laurence Reisman | 06 Aug, 2021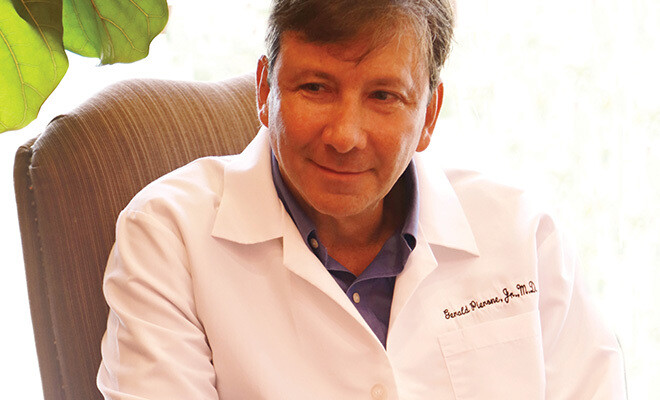 What if everyone had just listened to two Treasure Coast infectious disease specialists?
As Florida hospitals reel from record numbers of COVID-19 admissions — 90% unvaccinated, according to Cleveland Clinic Indian River Hospital CEO Greg Rosencrance — I couldn't help but think back to a cautiously optimistic column I wrote in February.
"More than 1.5 million Floridians are fully vaccinated, a new one-shot vaccine is on its way and COVID-19 cases are easing up from a holiday season peak," I wrote.
"Ready to get back to normal?"
Not so fast, infectious disease physicians Gerald Pierone and Moti Ramgopal told me at the time.
Getting back to normal would be an evolution, said Pierone, chief medical officer and founding physician of Whole Family Health Center, which has clinics in Indian River and St. Lucie counties.
"We will start seeing protected pods or bubbles of fully immunized individuals who will interact with other family members and friends who have also been fully immunized," he wrote to me in February, citing the safety of small groups whose members were careful elsewhere, too. "Members of these bubbles will be able to have social events without the need for social distancing and masking as long as they exclude others who are nonimmune."
Pierone's prescient nine words
Looking back, Pierone's last nine words were prescient. He cited the possible spread of COVID-19 by asymptomatic vaccinated people to the unvaccinated.
No vaccine is foolproof; the Pfizer and Moderna two-shot doses, if given correctly, have shown to be about 90% effective in preventing illness, with an infinitesimal number of vaccinated being hospitalized or dying.
To Continue Reading: https://www.tcpalm.com/story/opinion/columnists/laurence-reisman/2021/08/06/covid-surge-came-after-failing-listen-these-experts-opinion/5494414001/