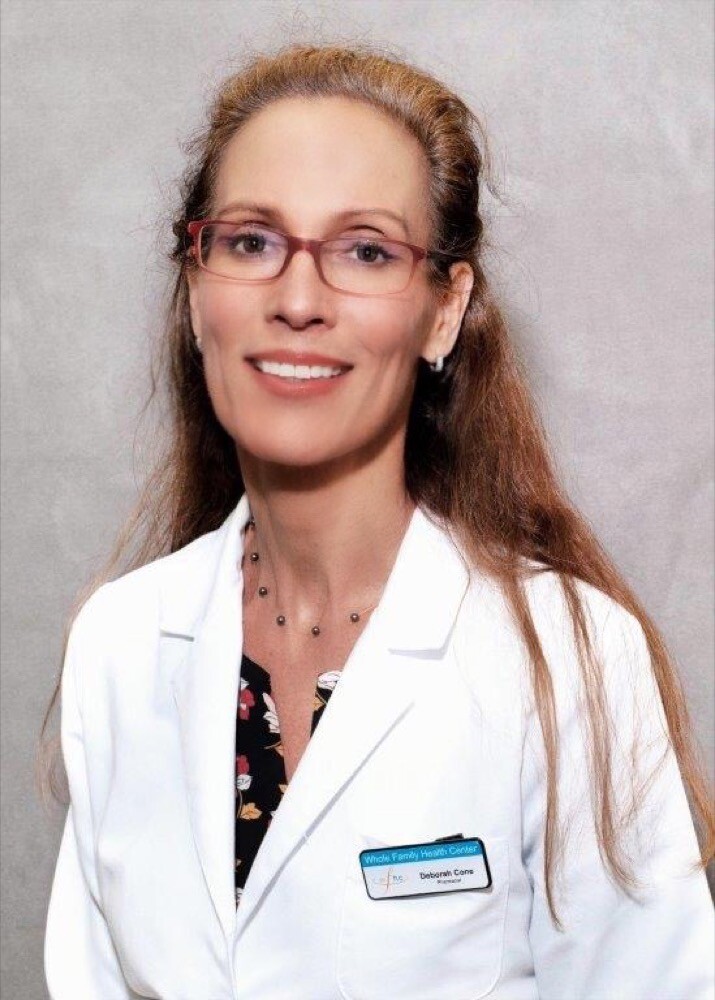 University of Buffalo Pharmacy School

Licensure & Certifications:
Deb Cone graduated from the University of Buffalo Pharmacy School in 1994. She has worked in hospitals and retail pharmacies as well as having served in the military in the Middle East during Desert Storm. Deb is passionate about empowering an individual to embrace their ability to promote good health by eating and sleeping well and taking care of their mental health. She is passionate and compassionate in caring for her patients and goes to great lengths to ensure that our patients are armed with all information necessary to manage their health.