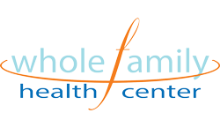 Whole Family Health Center is a non-profit community healthcare organization serving the Treasure Coast for over 25 years, offering an integrated approach to healthcare, and striving to be a healthcare home for all members of the community.
Whole Family Health Center's mission is to provide high-quality, caring, accessible healthcare services; adult and child, medical, mental, and oral health, to everyone.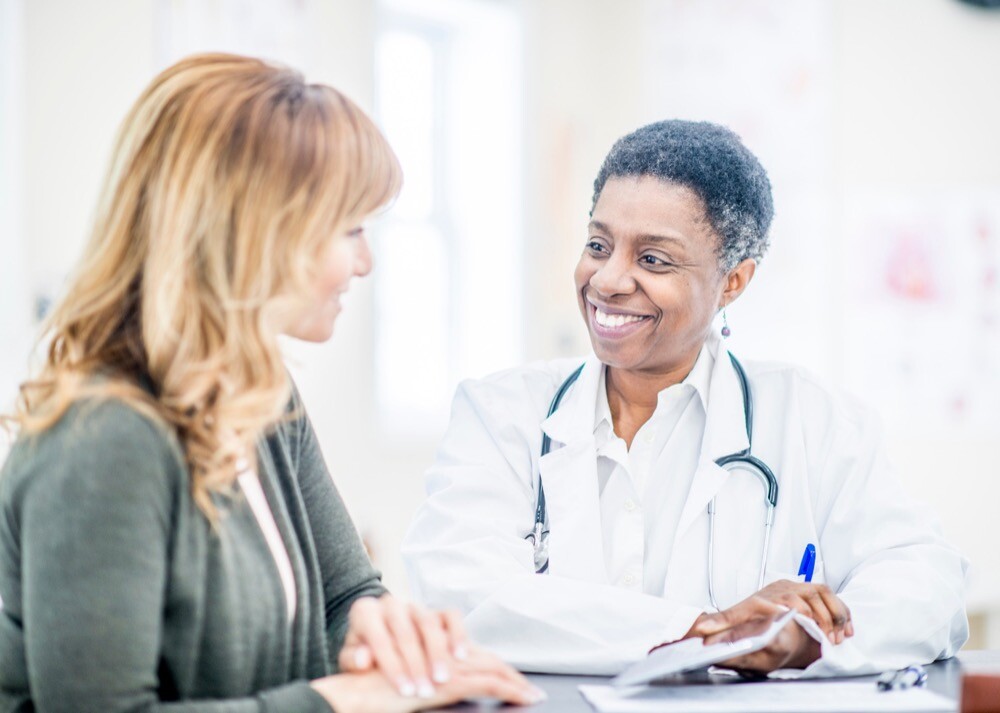 A Note from our Founder, Dr. Gerald Pierone, Jr.
We started this non-profit medical facility over 25 years ago with a primary focus on HIV/AIDS treatment across the Treasure Coast. Today, we have evolved into a full-service primary care, pharmacy, and behavioral health treatment center. The Pierone Research Institute operates as a research arm of Whole Family Health Center and has partnered with the National Institute of Allergy and Infectious Diseases to conduct clinical trials for various COVID-19 treatment options, including monoclonal antibodies and antivirals. As we move past the pandemic, we continue to expand our mission to offer high quality healthcare, including to the less fortunate, in our community.
The nurse was so friendly and I wish I could always see Dr. Butler. He is so nice and listened to everything I said and answered all my questions.
Adult Primary Care Patient
Ms. Juliana is GREAT AND SO CARING OF MY NEEDS.
Adult Primary Care Patient
Dr. Schneider is the most professional, knowledgeable, and caring Doctor I have dealt with in my life.
Adult Primary Care Patient
All the staff and pharmacists are extremely friendly, personable, and knowledgeable. It's extremely nice that they even remember you every time you go in. With the staff at the Fort Pierce office, I will not ever go anywhere else for prescriptions. Extremely satisfied with the Pharmacy.
Pharmacy Patient
The receptionist was very bubbly and very friendly. My nurse practitioner Jennifer was amazing. I usually have a very difficult time opening up to people but I connected with her immediately and she made me feel very comfortable.
Behavioral Health Patient
I definitely recommend APRN, Claudette Jones, she's an experienced provider, with a lot of charisma, and empathy. Very knowledgeable, nice woman.
Adult Primary Care Patient
All the staff at the Fort Pierce location have always been very professional, and very prompt in contacting our physicians for refills or if a problem occurs with a prescription. Very satisfied.
Pharmacy Patient
Reception staff was very helpful. Betty Jones is very thorough and knowledgeable.
Behavioral Health Patient
Maureen is an excellent healthcare provider. She listens and explains what to expect. I enjoy her compassion and knowledge. She is one in a million! Thank you…
Adult Primary Care Patient
The staff was incredible! My experience was phenomenal! Everyone I came in contact with was excellent and made me feel like a VIP customer. Special thank you to Maureen, Jenna, and Edline. This clinic is lucky to have them as employees. Way to go ladies thank you again for such a wonderful experience.
Adult Primary Care & Pharmacy Patient
It's nice to see the ladies & gentleman behind the counter at the pharmacy are always friendly, happy, and give you prompt service. Thank you.
Pharmacy Patient
Whole Family Health Center has some of the best providers that you could ask for. They are caring. They take their time to answer your questions and they help you and go the extra mile to make sure that you were comfortable with everything that you need to know. I have never been to a doctor's office where I had that experience. Thank you, thank you for your service.
Behavioral Health Patient
Amazing service - Melissa King was excellent!
Adult Primary Care & COVID-19 Patient
The staff and Bonnie Schlitt are very friendly and knowledgeable. I love going there and am very happy with the care I get there.
Adult Primary Care Patient
I rave about Whole Family Health Center regularly and I have never received such professional and courteous attention to my health care needs since I have been in the State of Florida in 2013. YOU GUYS ARE THE BEST and are always following up with me about all of my health care needs. The doctors the staff EVERYTHING AND EVERYONE IS TOP NOTCH. I will never leave Whole Family Health and I just signed my son up to have them as his provider. YAY
Adult Primary Care Patient
Jennifer Rogers is a gem. She makes one feel comfortable and at ease. So happy to have her as my mental health doctor.
Behavioral Health Patient
Dr. Hebig could not have been more professional, caring, and considerate of my condition. He is one of the best mental health professionals I've encountered in the many years I've been dealing with my depression. I believe if something can be done to help me live a better life Dr. Hebig will be the one to discover it. That's how comfortable I feel having him taking over my mental health care.
Behavioral Health Patient
Dr. Hernandez-Falcon is the kindest nicest doctor I've ever met!! She treats me like a friend, not just another patient out of the millions that she sees. She's awesome and informative and the nurses at the front desk and in the back were so nice to me. I absolutely love this place. I absolutely loved the staff.
Adult Primary Care Patient
This has been an excellent experience to date. The intent has been to get Evusheld. Melissa has been awesome to work with. After the phone visit, my husband and I both agreed that Dr. Pierone is one of the most concerned and patient specialists we've either one of us ever visited with. Very impressed.
Covid-19 Patient
Claudette Johns is a treasure and one of the best medical professionals I've ever had. While my husband was at his appointment Yvonne handled some business questions for me professionally and with a smile on her face. I'm on a walker and she even came out to the waiting area to give me information, so I didn't have to get up again. We love you guys and refer people to you all the time.
Adult Primary Care Patient
On my visit, I meet with Dr. Pierone for a checkup and Mona to participate in a study. Both of them are worth their weight in gold. Highly knowledgeable and able to answer all of my questions and concerns with ease. I always leave feeling content and secure in their abilities to handle my health care needs.
Research Patient
Dr. Haskett is an amazing clinician. Very knowledgeable and he SINCERELY listens to you. He totally focused on my health. I am grateful for Whole Family Health Center, a great dedicated staff, and the physician Dr. Haskett caring for my health needs at age 75. Thank you.
Adult Primary Care Patient
My provider for this recent visit was amazing. She educated me very well on why I came in and gave me tips for what I can do to improve my health. She was great. I was stunned because most providers do not take the time to provide education, which is amazing because you feel like there is hope for what you're going through. The staff was good & friendly and I would highly recommend Dr. Sara for women's health!
Adult Primary Care Patient
We are proud to partner with the following organizations: