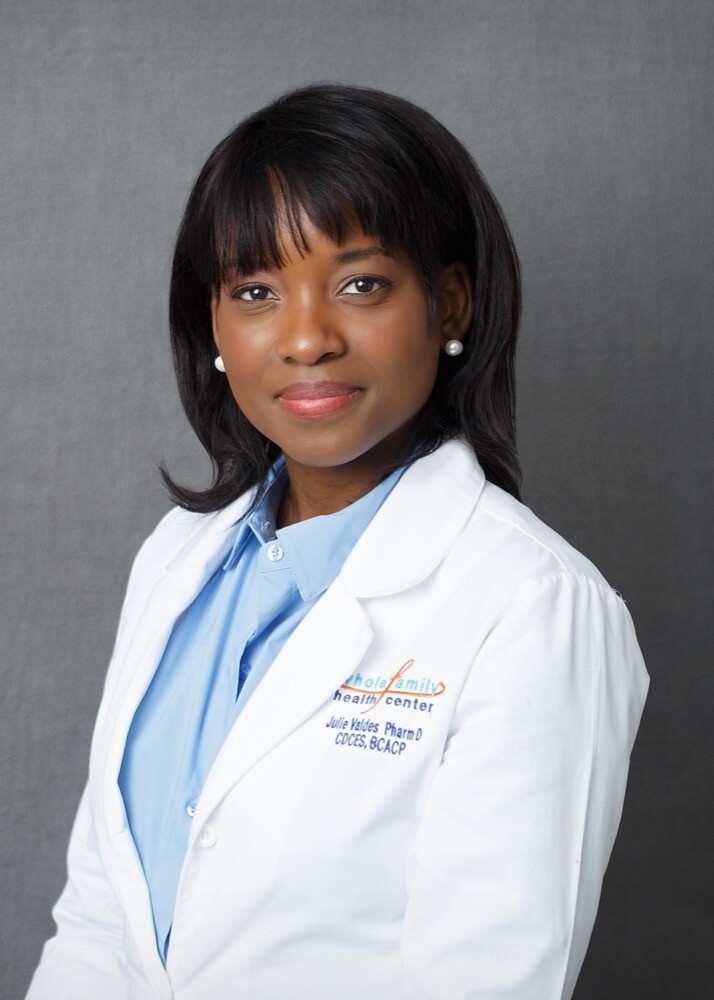 Julie Valdes, PharmD, CDCES, CTTS
Occidental College, Los Angeles, California
The Ohio State University, Columbus, Ohio
Licensure & Certifications:
Doctor of Pharmacy (PharmD)
Certified Diabetes Educator (CDCES)
Certified Tobacco Treatment Specialist (CTTS)
English, Spanish, French Creole
Julie Valdes, PharmD, CDCES, CTTS is a Clinical Pharmacist at Whole Family Health Center assisting with the Chronic Care Management of our patients. She received her Bachelor of Arts in Biochemistry from Occidental College and her Doctor of Pharmacy degree from The Ohio State University. She is a Certified Diabetes Educator and a Certified Tobacco Treatment Specialist. Some of her favorite things are Boggle Tournaments, Mini Golf, Baked Goods, Crafting, Cobblestone Streets, and Shel Silverstein. She is fluent in English, Spanish, and French Creole.